PLATINUM SPONSORS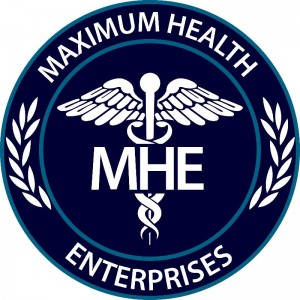 Maximum Health
Address : Address : 2177 Flintstone Dr. Unit M
Tucker, GA 30084
(678) 443-4099
W : www.getoutoflinenow.com

Description : MHE's mission is to provide continuing medical education to healthcare practitioners on bioidentical hormone replacement and functional medicine. We recognize the unique challenges encountered with transforming a traditional medical practice to a functional medicine practice and we are here to assist you.

Taylor MD Formulations®
Address : Address : 2177 Flintstone Drive Unite M.
Tucker, GA 30084
W :

Description : Drs. Eldred and Ava Taylor to fill a much-needed void in the nutraceuticals industry, created Taylor MD Formulations The Taylor's mission was to designed effective combinative nutraceuticals, which would increase compliance and improve clinical outcome. Taylor MD Formulations offers high quality third party tested nutraceuticals products, which meet strict cGMP quality standards. Our manufacturing facilities follow Good Manufacturing Practices and are U.S. based, insured, licensed, FDA registered, and NSF certified. Taylor MD Formulations understands the important role that healthcare providers play in guiding patient care. Our products are designed to aid and support the body's overall health and functioning. Healthier bodies are less likely to develop chronic illnesses or show signs of premature aging. Taylor MD Formulations sets itself apart from other nutraceuticals companies because it was born out of many years of physician knowledge, clinical experience and patient care. We provide clinical educational support necessary to aid practitioners in their medical practices.

ZRT Laboratory
Address : 8605 SW Creekside Pl
Beaverton, OR 97008
(503) 466-2445
W : www.zrtlab.com

Description : ZRT is a CLIA certified diagnostic laboratory and the leader in hormone and wellness testing. We provide accurate and meaningful test results that assist healthcare providers in making informed treatment decisions.

In 15 years ZRT has tested over 2 million people, and currently performs testing for over 4,000 healthcare providers in 26 countries and all 50 states. ZRT is also engaged in ongoing collaborative clinical research with investigators around the world, including the CDC, NIH and prominent universities.

Headquartered in Portland, Oregon, ZRT is the recognized innovator of saliva, dried blood spot and dried urine testing methodologies. The company was honored to earn a place on the list of 100 Best Companies to Work For in Oregon this year.
Leadership Team
Our leadership team is comprised of experienced scientists and providers who work to further our mission of innovating hormone testing.